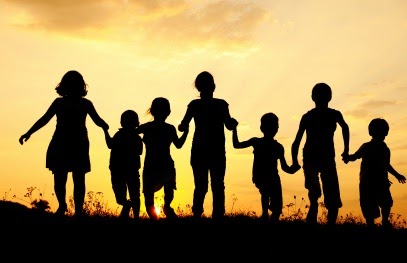 IS THERE SOMEONE VERY SPECIAL IN YOUR LIFE, HOW DO YOU SHOW THEM APPRECIATION?

I just took a walk in the sunshine, and today my intention was to write a post in celebration of someone who I APPRECIATE … and, well there were so many people who I appreciate, I couldn't pick just ONE.
So I thought, I appreciate my mother and father for giving me this amazing chance and opportunity of life.
Then I thought back to my grandmother and grandfather who gave my mother life.
Then I thought back to my great grandmother and great grandfather who gave them life.
And then the tree of life just got so expansive.
To think that each one of us has a big tree like that.
All 7 billion of us who are still alive and so many billion more who went before. Wow so amazing.
Life is really so precious and so beautiful that to ruin it, or waste it and let this opportunity, to make it even better for the bigger whole, go by would be such a sad thing.
It just happens ONE time in this exact configuration.
Enjoy the rest of your day. It's the only one like this that you will get. Everyday is as special as the last and the next one.
Before the end of today, show someone special to you, your appreciation for them, and tag their name in the comments below with a heart ❤️